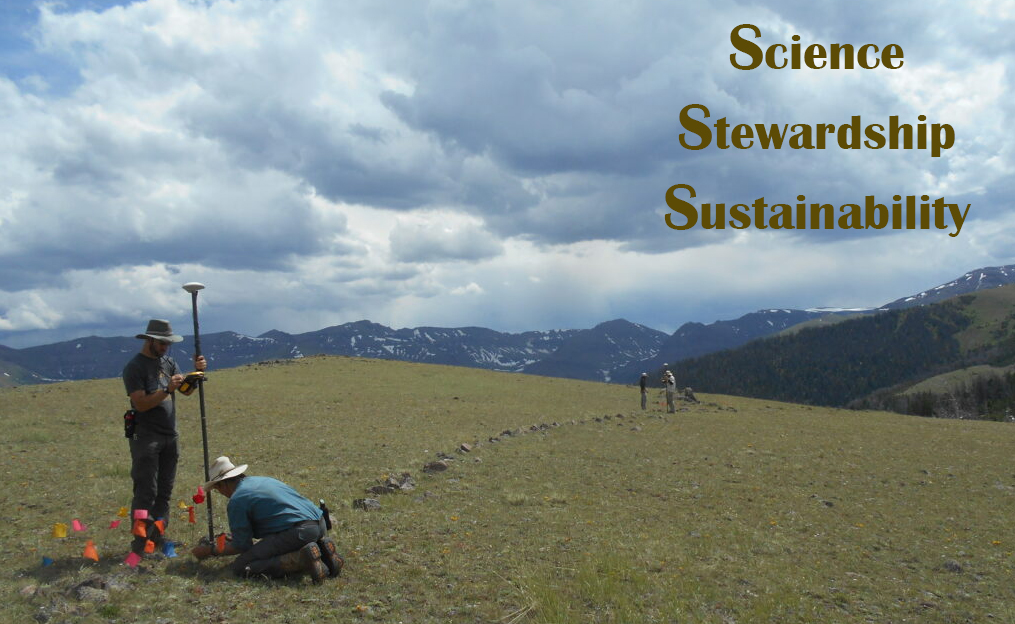 Greybull River Sustainable Landscape Ecology (GRSLE)
GRSLE archaeology uses study of past dynamics as a foundation for effective management for the future.
Integrating natural and social sciences to promote ecological and economic sustainability through transdisciplinary research, education, and stewardship initiatives.

GRSLE Mission Statement
The Greybull River Sustainable Landscape Ecology (GRSLE) project seeks a deeper understanding of each of these multi-faceted landscapes: the prehistoric, the historic/contemporary, and the series of alternative futures that lay ahead. The heart of this project is an archaeological perspective on landscapes, which begins with the premise that all landscapes are the result a richly interwoven series of cultural, biological, and abiotic processes that have left multiple records of the their combined interactions.
These WebPages provide an introduction to GRSLE's long-term goals, objectives, and recent investigations. We hope that our attempts to combine science and stewardship will aid in the development of sustainable ecological and economic futures for this remarkable drainage system and that the Greybull may be an important component in helping to preserve the Greater Yellowstone Ecosystem, it's lands, it's wildlife, it's vegetation, soils, waters, and peoples.